Balance and Fresh are encouraging people to think about the impact smoking or alcohol can have on stress, anxiety and low mood as well as the cost of living.
Experts have warned that depression and anxiety levels soared during the Covid pandemic and could remain high for years. Uncertainty over the cost of living and worry about the war in Ukraine are also now adding pressures.
Smoking increases anxiety and tension, even though people believe it eases the feelings of stress. This is because nicotine creates an immediate sense of relaxation, which quickly passes, leaving you with withdrawal symptoms and increased cravings.
Research shows that people who quit for at least six weeks can reduce anxiety, depression, and stress.
Partly a result of high smoking rates, people with a mental health condition die younger on average
For people with mood or anxiety disorders, the impact of quitting smoking is at least as effective as taking anti-depressants.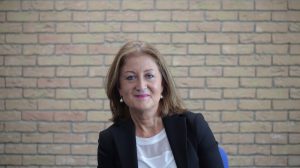 Prof Eilish Gilvarry, Consultant Psychiatrist in Addictions for Cumbria, Northumberland, Tyne and Wear NHS Foundation Trust, said: "We all know stopping smoking improves physical health – but it also improves mood, relieves anxiety and stress, and in the long run you're calmer and happier.
"It's a common myth that smoking reduces the anxiety but actually it is the other way around – smoking affects chemicals in the brain so when you're without a cigarette you get anxious or irritable. You smoke and feel like that relieves the stress, but it's only very temporary and it is now dependence. You're now hooked on cigarettes and that will continue to increase your anxiety.
"You might think quitting smoking is stressful but you can take a lot of stress out of it – getting help from your local stop smoking service, using quitting aids and nicotine replacement, or vaping can help, quitting aids are very important and your local stop smoking service can talk you through the options.
"It is important if you're taking nicotine replacement, you get enough – it is not nicotine causing problems but tobacco. Every day an achievement if you stay off, the longer you stay off the longer you are to quit for good."
Quitting smoking can also help with financial worries and save you thousands of pounds – visit our cost calculator to see how much you could save